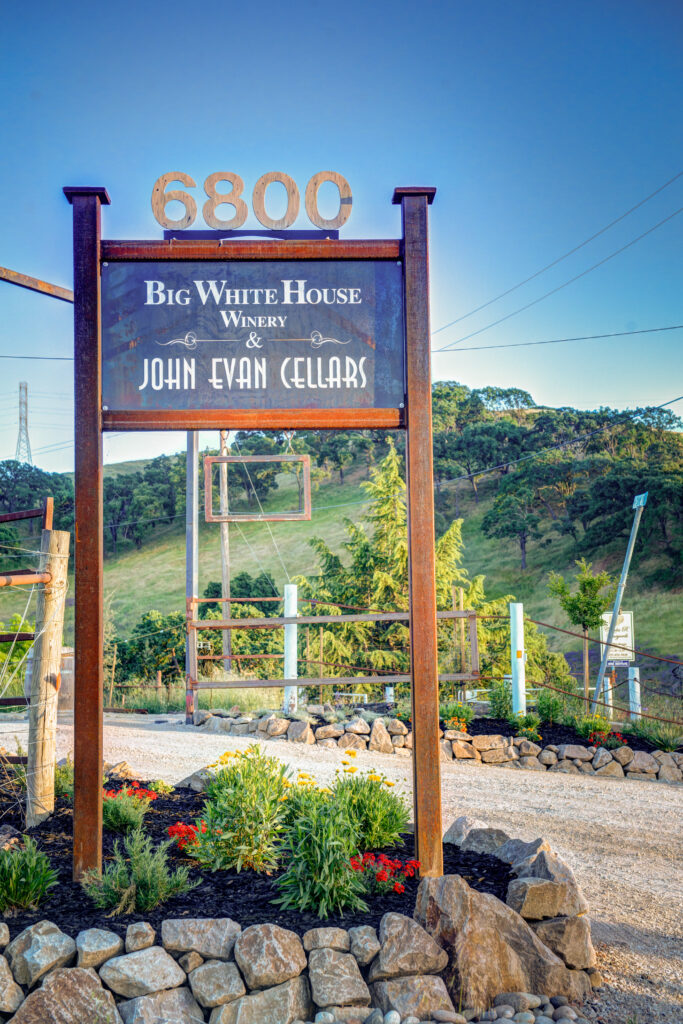 Our tasting room is set up specifically for you to have a great wine tasting experience. While enjoying the atmosphere, you can learn about the wines you taste directly from the winemaking staff: Winemaker, John Evan Marion; or Assistant Winemaker, Jessica Carroll. Be sure to stop by this weekend!
We are located at the very south end of Greenville Road in Livermore: 6800 Greenville Road.
Reservations are required for groups over 6. Please email: news@bigwhitehouse.com
Phone:
925-449-1976
Email:
news@bigwhitehouse.com
Saturday & Sunday, 11:30-4pm and Wednesdays 2-5pm
Tastings and Pick-ups on weekends. Pick-ups only on Wednesdays.