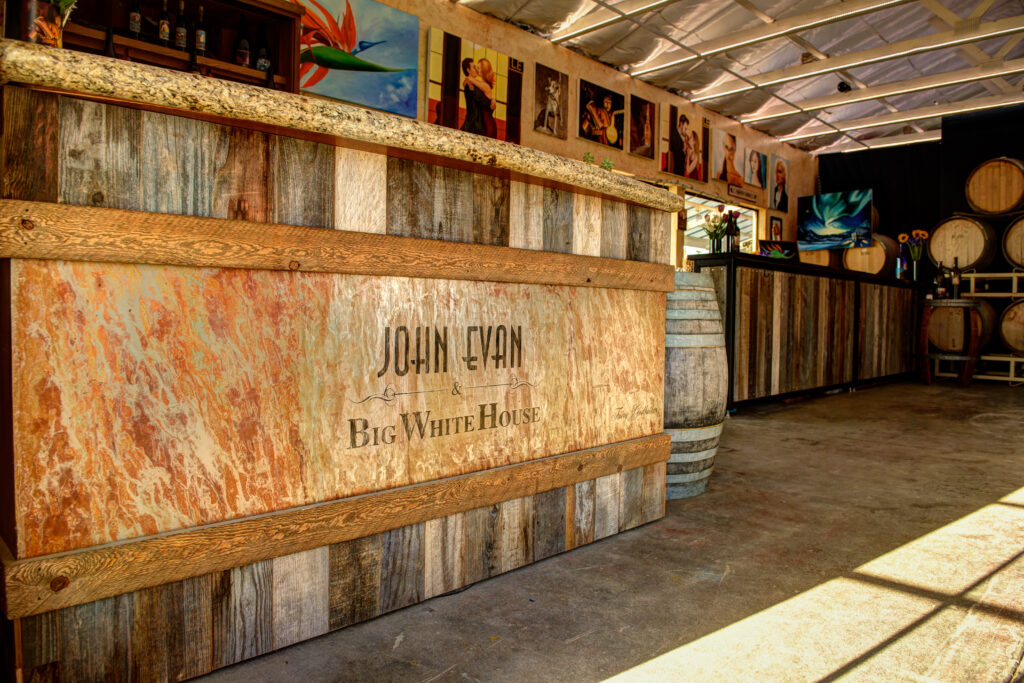 Our tasting room is set up specifically for you to have a great wine tasting experience. While enjoying the atmosphere, you can learn about the wines you taste directly from the winemaking staff: Winemaker, John Evan Marion; or Assistant Winemaker, Jessica Carroll.
Most weekends we have barrel tasting  available with wine thieved directly from the barrel to your glass. John and Jess are regularly available in the tasting room to chat about their winemaking philosophy, the details of the process, and to guide you through your tasting.
WHERE'S THE BIG WHITE HOUSE?
One of the first questions we generally get with new friends goes something along the lines of, "Where is the Big White House?" Big White House is named after the 1897 Colonial where John Marion the Elder (our founder) and John Evan Marion (John the Elder's son and our head winemaker) first started producing wine. The house is located in downtown Livermore and is still called home by John Evan, his wife Christina, and their son.
Phone:
925-449-1976
Email:
news@bigwhitehouse.com
Saturday & Sunday 11:30-4pm (Tasting & Pick-ups)
Wednesday 2-5pm (Pick-ups only)