When you visit Big White House Winery and John Evan Cellars, be prepared to engage your senses with awesome wine and expand you mind with new knowledge about what you've tasted. Winemaker John Evan Marion has been making wine long enough that if his first wine was a person, it could legally drink, even though John was born in '83. In wine, and in life, balance is the key. Big reds like Syrah and Petite Sirah need to be allowed to show their fortitude, but also need to exercise some restraint. This is how Big White House and John Evan Cellars makes wine.
The team is John Evan Marion, winemaker; Jessica Carroll, assistant winemaker; John Marion "the Elder," winemaker emeritus; and Stephanie Rebiejo, VP & club manager. Each bottle features a label painted by John Evan's sister, Laura Marion, and the tasting room is filled with her artwork.
Big White House was originally started in the backyard by John "the Elder" and a group of friends, and assisted by son John Evan, only a teen at the time. Coming from backgrounds in science and engineering, and having inquisitive minds, each wine was viewed as an experiment. After some great home winemaking successes, it became apparent that to learn more, the scale had to increase.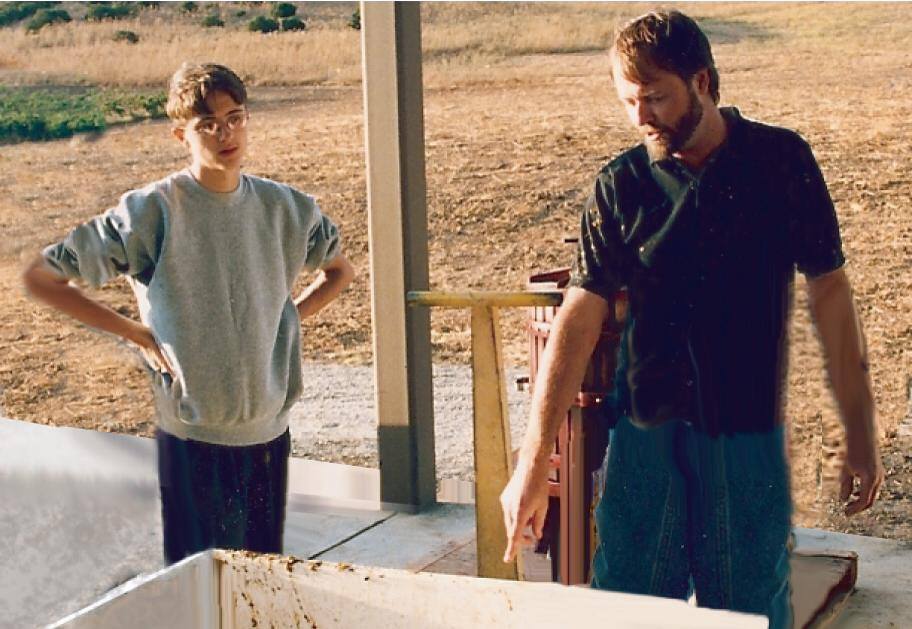 In 1998, Big White House went commercial, although still made wine at a very small scale. This was the year that John Evan made his first wine. With the help of a supportive community, the winery grew from hobby scale to boutique-size, producing nano-lots of premium wines with an emphasis on Syrah, Petite Sirah, and hard-to-find varieties. When John Evan turned 21, he launched his reserve brand, John Evan Cellars, and began taking over winemaking and management for the original Big White House label.
The winery still maintains its small size, intimate atmosphere, and promotion of education and enthusiasm for wine. Priding themselves on the use of traditional methods, the winemakers use minimal intervention and yet, with methods such as co-fermentation, still practice innovation. Outside of the co-fermentations, a rotating line-up of single vineyard wines is the norm. While loving the classics like Syrah, Petite Sirah, Cabernet Sauvignon, and Riesling, what thrills the team are some of the obscure varieties such as Grenache Blanc, Teroldego, and Peloursin.
Visit Big White House and John Evan Cellars at the end of Greenville Road in Livermore to engage your senses: by taste and smell from the wine; by your eyes from the paintings and excellent vineyard view; by your ears from our fun, enthusiastic, and educational stories.